Gavin Stocks, Director
The founder of Techs On The Move, Gavin built the business from personal experience. After emigrating to Australia in 1998 as an ambitious BMW technician, it wasn't long before he realised he'd found a new home. He fell in love with the sun and the warmth, the relaxed lifestyle, and the opportunities for advancement. Gavin started a family, climbed the ranks, and seized his new life with both hands!
Through Gavin's experience in management roles within BMW Group Australia, he realised that automotive businesses everywhere were also crying out for professionally-minded technicians. Inspired by his love of the industry and the power of workshops 'clicking' when things go right, he made it his mission to create a business that helps driven and motivated automotive tradespeople fulfil their potential and drive their careers forward. Over a decade later, Techs On The Move is dedicated to helping solve our client's staffing and operational efficiency challenges through offering on-hire Rockstar technicians and motor mechanics from abroad, all built on his original vision.

Nat Richards, DIRECTOR
After joining Techs On The Move as a consultant, Nat and Gavin now run the business together. Nat has years of experience helping workshop managers to make their automotive businesses hum, whilst also giving technicians the chance to get into fulfilling and exciting work opportunities. He has a raft of previous experience across different roles and industries, always having looked for new challenges in construction, retail, and technical service. He's a passionate and strong willed guy with an eye for detail, loves a good laugh, and will always go the extra mile to see something through. He also holds an Honors degree in Modern History and International Affairs, and had the good sense to stop short of completing a PhD before going completely nuts.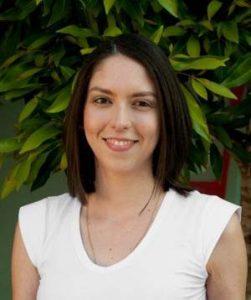 Ana Gomez, Registered Migration Agent
Originally from Colombia, Ana long dreamed of living in exotic and exciting places all over the world. She imagined a life in Europe, seeking out adventure and sophistication. To this day she's still not sure how it happened, but instead she ended up in a mining town in the middle of Queensland, Australia, surrounded by red dirt and not much else – not exactly what she had in mind!
Ana eventually made her way to Sydney and discovered her passion for migration. Despite it not being the stuff of her childhood fantasies, Ana soon fell in love with Australia's open spaces, its natural beauty, the country's stability and the opportunities it presents, and the 'Aussie' culture that had embraced her. She realised how fulfilling it could be to help others come to Australia and enjoy these things for themselves, and Ana remains inspired by this with hundreds of successful visas under her belt.
Now a proud Australian citizen herself, Ana's dedication to accuracy and attention to detail is fearsome. She may be quiet and she keeps a low profile within our team, but Ana is the motor driving Techs On The Move forward!